If you are a regular reader of 3DWork you will know that a few weeks ago we already shared our experiences in an exhaustive analysis of the ELEGOO Mars 2 Pro, a previous printer to the new ELEGOO Mars 3 4K.
And to summarize it for you, we consider it one of the best resin printers that currently exist in its market range. And how could it be different now ELEGOO is updating and improving its product with quite interesting improvements.
As always, before continuing with the article, remember that you can join 3DWork in our Telegram channel full of fanatics (like us) by 3D printing, or on our social networks Facebook, Twitter and Instagram.
The ELEGOO Mars 3 printer
The company ELEGOO has had in mind from minute one many of the suggestions of the extensive user community in this new ELEGOO Mars 3 4K.
And this is demonstrated by seeing how they have added an improved monochrome screen with 4K resolution (being the first in the Mars range), increasing the printing volume, improving the ultraviolet light source (UV ), redesigning its mechanical construction and the printing base and, something that we did not expect, the inclusion of one year of the famous Chitubox Pro Slicer or filleting machine.
All this to finally obtain a pixel resolution of 4098 x 2560 and offer 30% more precision and detail than its previous product, the ELEGOO Mars 2 printer.
Where to buy ELEGOO Mars 3?
Being ELEGOO a reference brand in 3D printing, you can find most of its products in countless online stores. However, here are some links where you can buy the ELEGOO Mars 3.
It is our duty to inform you that they are affiliate links. If you use them, the price of the product will be the same as if you access it regularly, but 3DWork will have a small commission that will help maintain the web.
Finally, you can use our search engine called Markets.sx. In this way you will literally search different online marketplaces in one click (Amazon, Aliexpress, Gearbest, etc.) and it will show you the results in a single search.
Features and package content
Below we list the official characteristics (extracted from the manufacturer's website), of the ELEGOO Mars 3 printer:
Print volume: 143mm (L) x 89.6mm (W) x 175mm (H)
Min. layer height: 10 Microns
XY Resolution: 35 Microns (4098 x 2560 pixeles)
Z Axis precision : 0.0125 mm
Print speed: 60 mm/h
Leveling : Manual (screen assisted)
Display: 3.5″ tactile
Resin: 405nm UV
Software: Chitubox (includes Chitubox Pro license for one year), Lychee Slicer
As usual, within the package we can find everything necessary for the start-up and maintenance of the printer:
Analysis and user experience
As we have mentioned, the ELEGOO Mars 3 is the resin printer intended for general consumption with a contained size and a correct printing area.
At first glance, its new design stands out quite a bit, compared to its predecessors, sporting more curved and stylized lines. Although it is true that we would have liked the base of the printer to be made of metal, ELEGOO has opted for a plastic that is in any case robust and of good quality.
As always we have on the front the usual 3.5″ touch screen and its elegant and functional interface, in addition to the power button and the USB connector, which will simplify operations and handling of the printer.
One of the improvements that we have liked is in the FEP with a width of only 0.127mm that improves light transfer, providing better adhesion for more precise results.
Another improvement introduced in this ELEGOO Mars 3 is a new rough printing platform that greatly improves the adhesion of the resin.
The inclusion of a maximum resin level mark in the VAT may seem silly but sincerely it is appreciated that it is included to avoid any scare. We would have liked it to also have a channel that facilitates the emptying of the resin in one of its corners, but this time it was not included.
One aspect that could be improved is the level of noise generated by the machine. Although it is not something exaggerated, it can be annoying if we do not have it closed. However, I personally never work where I have resin printers, so I don't see it as a big impediment.
And finally, we loved the increase in speed compared to our Mars 2, which, although it may depend on many factors such as the type of resin and the printing conditions, has allowed us to save a few minutes relative to the times of old Mars 2.
Initial Setup
Once we take our ELEGOO Mars 3 out of the box, we only have to install the upper platform, remove the protection from the screen protector, and carry out the calibration process of the printing platform following the very simple instructions to follow and put the tank or VAT on it. filling it with resin something that will take us a few minutes.
Included in the USB can found the manual we can find all the information for assembly, leveling, how to perform the test included in the USB and how to adjust Chitubox.
We advise you before making our first impression to do a test of the LCD screen. In the Tool>Exposure menu we can specify the time of the test and when launching it we will see the example image on the screen.
Next we will take out the test, which we can find on the USB, to verify that everything is correct and start with the exposure tests to adjust the times to our resin and printing conditions.
The menu system is very simple, intuitive, and elegant as well as very interesting functions such as VAT cleaning.
Printer quality
The ELEGOO Mars 3 has a well-used printing volume for the size of the printer, 36% larger than the Mars 2, which allows us to take out large parts as well as a large number of small parts from a batch, thus optimizing time and cost. of impression.
The new screen with 4K resolution with 35µm is noticeable, which allows us to obtain prints with amazing details, especially if we print minis or figures with high details.
In our tests, we have taken large pieces as well as multiple miniatures with an excellent result that, although sometimes difficult to appreciate due to the characteristics of the resin printing and the detail of the models, improves those obtained with the Mars 2.
Another aspect that has surprised us has been an increase in the speed of our impressions with respect to our beloved Mars 2 (according to ELEGOO 33%), which always comes in handy for those who are more impatient.
ELEGOO Mercury Plus
Given that resin printing requires post-processing, it is more than advisable to have a machine or tool for subsequent washing and curing. This will allow us to do these cumbersome tasks in a more comfortable and, most importantly, safe way.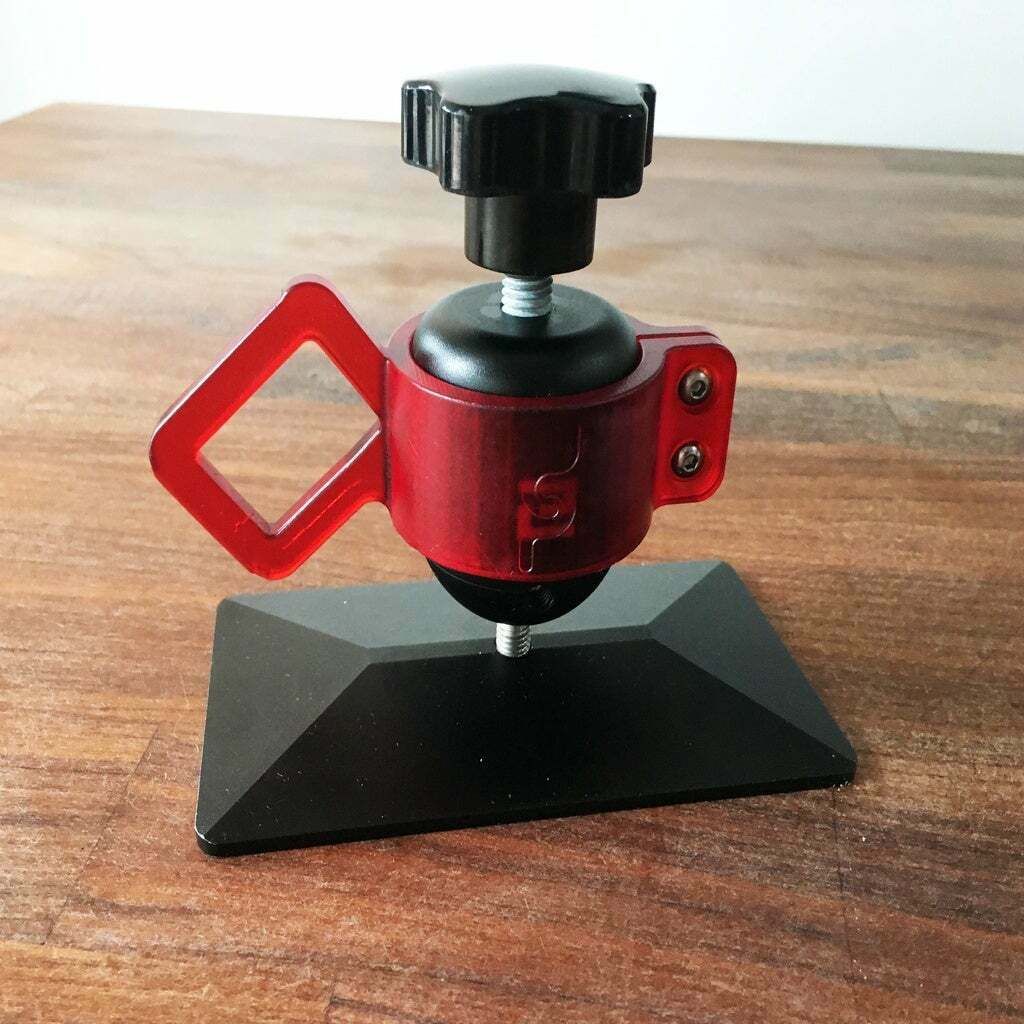 The time setting for both functions (cleaning and curing) ensures a perfect finish for any type of piece.
It certainly seems to us the best complement you can have for your ELEGOO Mars 3 resin printer and for any other Mars series printers.
Another highly recommended accessory is the use of a drainer so that once the print is finished, you can place the printing platform at an angle and improve the draining of the resin to the VAT. In our case we opted for this model.
Chitubox Pro (free license)
We have to say that we were pleasantly surprised that ELEGGO has included a completely free Chitubox Pro license in its resin printer, whose price is usually 170 dollars a year (about 162 euros at the current).
And this is something I don't recall seeing on other resin printers from other manufacturers (correct me if I'm wrong), so it's nice to see this kind of collaboration.
The basic version of Chitubox is usually more than enough for most users, but if you are an advanced user it is definitely worth a try.
Here are some improvements to Chitubox Pro compared to its basic (free) version:
Repair models, a tool is available that allows us to repair our models
Analysis and measurements, we can analyze and measure our models
Individual supports, considerably improves the creation and handling of supports
Individual lamination, allows our models to be printed with different lamination configurations
And that's all for today, we hope the article ELEGOO Mars 3: The new 4K beast for resin prints has been of your interest.
Other articles of interest in 3DWork.io: